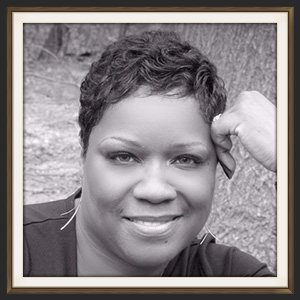 Minnie Stevenson has consistently beat the odds to achieve success in her life and business. She grew up in an abusive home, being used as a punching bag for most of her childhood. Today Minnie is the CEO and owner of Believers and Achievers. She travels all around speaking to audiences seeking motivation and advice on how to create a better life for themselves.
Known for her high energy and skills as a motivator and coach, Minnie's message of what it takes to succeed is in demand by audiences from corporate companies, churches, schools and social groups: Minnie's enthusiasm is contagious and her message is strong. Success is a choice that once committed to can be achieved!
A dynamic storyteller, Minnie presents her ideas and thoughts in a conversational style and uses creative humor to impact her audience. One of her best-known motivational focuses is not being afraid to be who you are and was created to be.

Minnie has shared her story of success with many audiences ranging from universities to corporate companies to anyone looking to be empowered to live a happy and successful life. Her goal is to promote healthy decisions and her motto is "If you can believe it, you can achieve it!"
Joyce Chapman comes from a semi large family where she is 5th of 6 girls. Joyce was born and raised near Neoga, IL. She remained there until she was in the 7th grade. Then her family relocated to the Villa Grove area, where she attended Villa Grove High school where she received her high school diploma. She has 3 adult children, 6 grandchildren, and 3 dogs whom she loves very much. Joyce is a newlywed, she married Duane Chapman on July 15,2017 she said this is the best day ever for her.
She is currently Believers and Achievers Human Resource Director. She takes pride in her work, she was named employee of the month. Joyce enjoys arts and crafts in her spare time and loving on her grandchildren and spending time with her dogs 1 laid back shih-Tzu,1 miniature long-haired dachshund and 1 feisty chihuahua whom she considers her babies.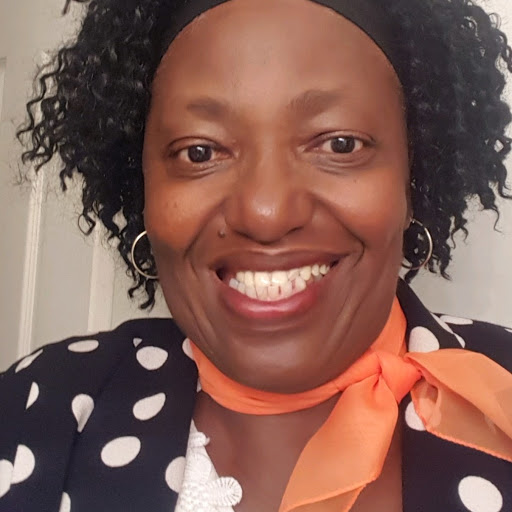 Patricia Brown was born in Illinois and began traveling at the early age of three in the military stateside to Europe with my Uncle and Aunt. Traveling afforded me to experience many wonderful things in my early walk of life. My encounter of people from different ethnic background and culture was an enlightening experience. I attended Parkland College in 1970 selecting General Studies and later went back in 2014 and obtain license in the Culinary Program. I have a broad history of job experiences from my travel from computer operator, retail sales, secretary, media (broadcast) and finally insurance claims. My compassion was with computers analysis.
Believers and Achievers Development is a wonderful business that I was drawn to because of the company's compassion and concern for helping people. That is why it was not a complete novice to me. All throughout my life, I have had a compassion for helping people. My personality and character seemingly dictated that where I went among people in my travel. On every interview I went I landed the job the first day. When I look back I am so grateful and thankful to God. I definitely understand the challenges that I encounter then and my present now that it took perseverance, endurance, hard work and determination to stay in the race against the odd and obstacles that came. Yet, I always had a spirit to serve. Is why, I am glad to be a part of Believers and Achievers Development to be that person when you come through the door to offer a smile and let them know I am here as a part of this company to serve them.
After being with Minnie from 2004 the very beginning of her dream with no pay, but a spirit to serve. I have now become human resource Director of Believers and Achievers Development. I believe when you give of yourself to serve it will always shower blessings at the appointed time. Therefore, all the experiences in my life, I applied these values to my struggles by making an inventory of resources planning through my experiences the efficiency, working toward my goals (always made it about others) and giving myself time as I was being shaped and developed by God so that I can operate in them even now.
Donna Sowder comes from a close-knit family. The love she learned and felt from her family would become a rock upon which she would always be able to stand strong. From her earliest days in Arizona and Colorado, she was always a people person. She made friends with nearly everyone she met, often bringing new friends home for her family to meet. She watched her mother and grandmother take care of people and knew that she wanted to do that too.
After high school, she became a mother. As many young people do, she moved away from her family. Unfortunately, she soon found herself struggling with addiction and a toxic relationship. When the state took away her son, she decided to change her life so she and he could have a brighter future. She have been happily married for nearly twenty years.
She attended Bryman College in New Orleans where she earned her certification as a dental assistant. Opportunities opened up for her immediately with her newfound professional skills. Coupled with her people skills, she soon became invaluable to both the dentists she assisted and the patients she served.
Donna is a lifelong learner. Hungry to add new skills to her repertoire, she soon added a certification for expanded duties in dental assistance, and later a certification in sedation monitoring. She has also provided instructional assistance for many esthetic-smile-design, implant, extraction, and endodontic courses. In addition, because she is a team player, she has also developed expertise in the front-office responsibilities in a dental office.
She has a gift for taking care of people, for loving people struggling with difficult and uncomfortable situations. Her desire to help others has brought her to Believers and Achievers, where she takes what she has learned so far and helps others on their journey to discover their passion
Tammy Mccoy
Picture not shown
Carla Bradford
picture not shown